The Dessau chair is the first stackable fauteuil of the world with a historic origin. It is designed to give a new life to the fascinating B3 chair of Bauhaus designer  Marcel Brauer.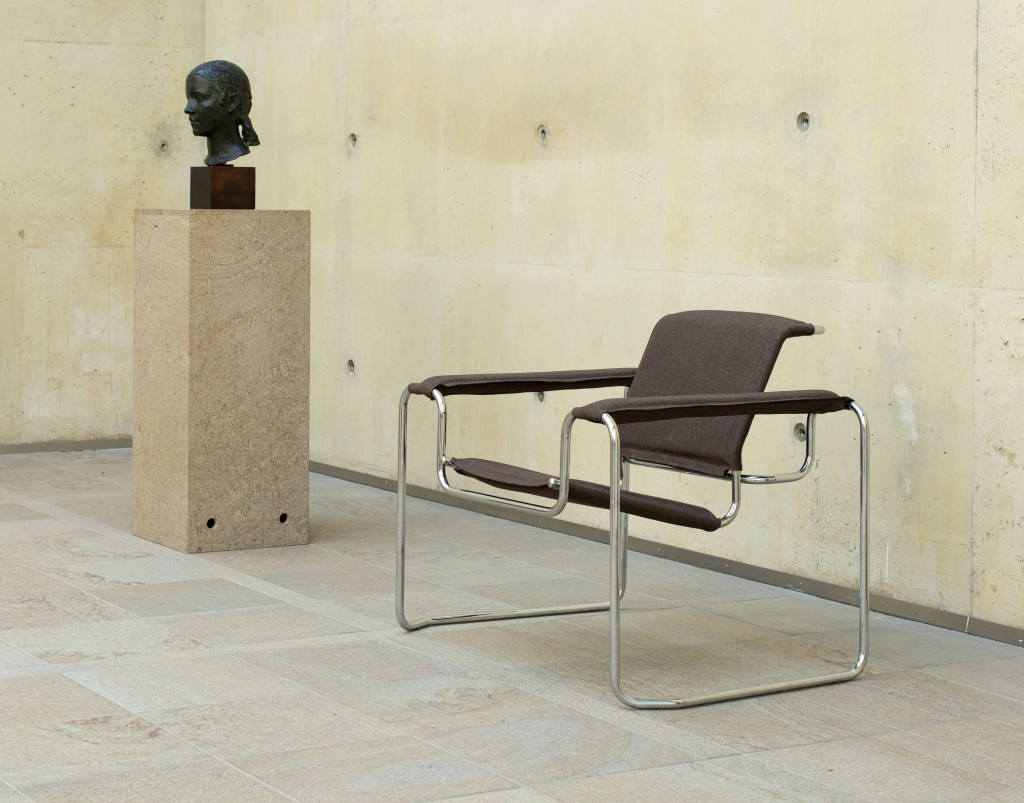 The concept, which is almost a century old, is simplified and brought back to the essence of the form. The frame is modified in a smart way, so that it became stackable up to 8 pieces, while the seat also got a new geometry with lumbar support to provide a superior sitting comfort.
The seat, the back and the arm supports of the Dessau chair are covered with a fine foam filled textile upholstery which can be detached in a few minutes. This feature makes the chair cosy and exceptionally long lasting at the same time. The steel frame has almost unlimited life span. The upholstery can be put into a washing machine multiple times or it can be replaced with a new set.
It is part of our human nature to regularly change our living environment. Interiors of the future have to be able to change with us because there is no perfect ultimate solution in which we will live happy ever after. New year? New colours? New textile patterns? Change to leather or felt surface? The Dessau chair can be turned into to brand-new looking piece of furniture within a few minutes even after many years of service.
Museum Beelden aan Zee in The Hague, provided a beautiful presentation scene for the Dessau chair.