Communication of values and intelligent thoughts
We focus on communication based strategic design.  We see design as a communication of values and intelligent thoughts.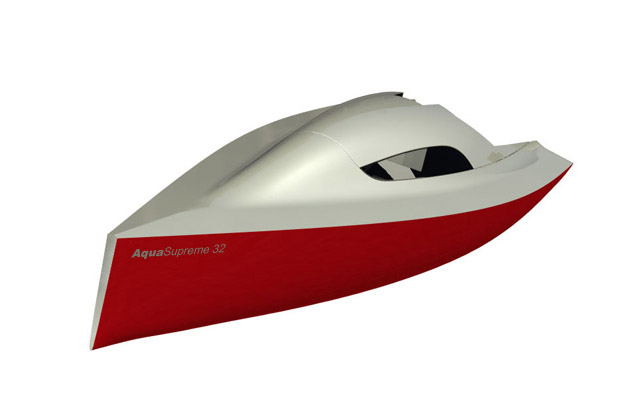 [ The AquaSupreme 32 sailing yacht is designed to express the feeling of being part of the nature ]
1. Clear Vision
People are not only looking for product specifications. There are a lot of good products and the choice is difficult. People are also looking for an intelligent and true vision behind your products. If people believe in the values that your company comunicates, than they will choose your product in place of an other with the same specifications, but with less valuable message behind.
2. Design communication
We support our clients by finding thoughts and ideas which are valuable for all people, and we communicate them through the design of our products.
Professional engineering solutions
1. Professional engineering services
Professional engineering according to our vision means finding the most simple, efficient and economic solutions. It is not using high-end materials and complex production techniques.
2. Focus on people and simpilcity
In most cases revolutionary design can be achieved simply if we just pay more attention on usability and the people who use our products. We are proud if we can achieve better design, with simple tools, in a few months, than others with high-tech solutions after years of expensive development.
We do this even if it results in less "good paying engineering job" for our design studio.
Sustainability
1. Life span
We belive that good design can extend the life span of products on the market.  This is one of the most important aspects and it costs nothing.
2. Materials
We are trying to implement new environmental friendly materials. On the other hand a lot of people forget that in the most cases, there are also excellent conventional environmental friendly solutions which are even good as arising eco materials.
3. Efficiency & recycling
We focus on long lasting products with efficient use of materials, which can easily be recyled not only through the waste processing industry of the future, but within the existing system.